15th September, 2015
Since 2014 Essential Marketer has supported local charity Libby Mae's Little Angels in many ways including raising money, selling bracelets and attending their annual charity ball.
In recent months our support has included redesigning and relaunching the charity's website, hosting and providing ongoing support. The redesigned site has many new features including clear call to actions for users to donate or get in touch as well as an improved online shop and all round redesigned look and feel.
Charlotte said: "We really are so grateful to everyone at Essential Marketer for all their hard work in making our new website so great. The support we have received from the company has been overwhelming and we hope that we can continue to work together in the future."
Libby Mae's Little Angels was formed in 2013. Libby Mae Sharratt was born on 26th April at Birmingham Women's Hospital. In the days following Libby Mae's birth it was discovered that the pulmonary vein that connects the heart to her left lung hadn't formed. Libby Mae's parents Charlotte and Richard were told the devastating news that she would never be able to breath for herself and nothing could be done to save her. Just two weeks after her birth she passed away peacefully in her parent's arms.
In the months after, Richard and Charlotte decided to focus their energies on setting up a charity in Libby Mae's memory to raise money for neo natal units across the Midlands. They have set up a wish list for neo natal units to add a wish list of items – from life saving equipment through to comfortable bedside chairs for parents and visitors. By 10th May 2015 a total of £135,000 had been raised.
The project was spearheaded by Essential Marketer's Web Design team. Digital Project Manager Suzie Pearson said: "It's always satisfying knowing that we've made a great contribution to a very worthwhile charity; for our team this was very close to our hearts.
"Being located in the same village as Richard and Charlotte, it was very easy for them to drop in and work with us on the design and functionality of the new site. We were delighted to launch the new site in time for this year's Masquerade Ball."
For more information about the charity visit the new site at http://www.libbymaeslittleangels.com/.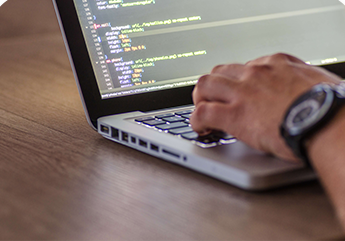 info@essentialmarketer.com

0121 667 8785

137 Golden Cross Lane,
Catshill, Bromsgrove,
B61 0LA