22nd May, 2013
There has always been some speculation in the internet marketing field that it is either PPC that you go for or search engine optimisation.  In this article I will outline the benefits of using both Google PPC advertising and search engine optimisation, using search engine optimisation as the only medium to promote your website and also how your online business could benefit from using PPC advertising in its own right. By search engine optimisation I am referring to promoting your website organically and being placed within Google's index depending on how relevant your website and backlinks are in terms of what a potential customer or business partner is putting into Google.  PPC on the other hand is bidding to be at the top of the search results in the advertising space and ensuring that, through what people are looking for in Google, you are writing ads and promoting your online business for what people are actually looking for.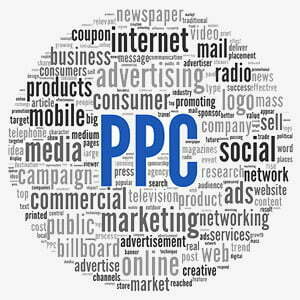 Using Both Google PPC Advertising and SEO
There are a number of different reasons why you would use both Google PPC advertising and SEO and they both do have their similarities which makes things slightly easier. The most obvious here would be the fact that you have a new website that you are trying to promote organically, but because it is a brand new site with no back links or credibility attached to it, it is going to take much longer for Google to pick this up and promote you organically because of how fresh your website is to Google. Using Google PPC advertising you can have an online presence automatically.  You can create a website and within a couple of hours can appear on the first page in Google under the ads, think about that for a moment. This is a very common practice, it also allows you –  the business owner – to ensure all of the elements on your site work.  If you were selling personalised mugs online for example and somebody clicks through the ads and orders a personalised mug, you can be sure that all of your payment methods work, the delivery is sorted out and just ensure that customers are actually able to order through your website.  In the long run when you reach your desired position in the organic rankings you can rest in the knowledge that your site is doing exactly what you need it to be doing. Another note to add here is that if you have a structured well formed PPC campaign then you are going to easily make your money back.  A good PPC campaign will result in getting traffic to your site quickly.  I have spoke of the importance of having a great Adwords management company look after you PPC previously. Although PPC works better for some businesses as opposed to others it is worth thinking about investing some budget into Adwords, especially if you get a return from this. Another massive benefit of using both Google PPC advertising and SEO is that you get the extra added visibility.  You will receive a lot more exposure from using both of these mediums as, although users may not be clicking through to your website, they are associating your brand with that keyword so from a brand awareness point of view using PPC advertising will add some weight to your overall plan.
Using PPC Advertising Alone
For some online businesses this can work very well.  Using PPC alone seems to work fantastically for businesses.  From speaking with online business owners on a daily basis the common complaint is that they prefer PPC as opposed to SEO because through doing this they do not have to worry too much about the constant updates that Google rolls out.  Many online retailers and service providers on the internet are forever trying to impress Google and ensure that their website answers the right questions.  Although this is the right way to go about things, and as an SEO agency I would never encourage a customer to just concentrate on the PPC alone, but the more and more updates and algorithmic changes that Google rolls out it seems to be attracting more businesses to Adwords, especially those who have been knocked down the ranking.  Another common reason as to why people use PPC over SEO is because that for some businesses it just works well.  They are likely to have a good plan in place, can measure their ROI and can track visitors.  This is a very likely reason as to why some people generally prefer PPC over SEO.  Another good reason to focus on the PPC is that you only pay the search engines for the clicks that you receive, so going back to our example earlier, if somebody puts personalised mugs into Google and does not purchase anything through your business but go through the organic instead, they may have seen your ad, so you are still being exposed to the online world and receiving some brand exposure but you have not paid for this.  As well as this, from a conversion point of view, I personally believe that you are more likely to convert customers if you have a PPC landing page in place that answers exactly what your potential customers and associated businesses are looking for rather than just returning your homepage – this is Adwords suicide, so never do this!  I also encourage customers to set up great landing pages for promoting themselves in the organic results.

info@essentialmarketer.com

0121 667 8785

137 Golden Cross Lane,
Catshill, Bromsgrove,
B61 0LA