28th February, 2019
Essential will be exhibiting at the Midlands Business Network Expo at Edgbaston Stadium on Friday 8th March 2019, from 10am – 3pm.
This is the 8th expo run by the Midlands Business Network and Essential Marketer are proud to be attending this year spring expo on the 8th
of March.
The exhibition is being held at the Edgbaston Stadium, which has a rich history of cricket and has been part of the character of Edgbaston since the 19th century.
The Team at Essential is excited to attend the expo, meet new business and hopefully see some familiar faces.
If you are visiting the exhibition come over and speak with one of the team. Our director Steve Feeney will be attending alongside; Head of Search Oscar Ireson, Emily Taylor and Sophie Eastwood.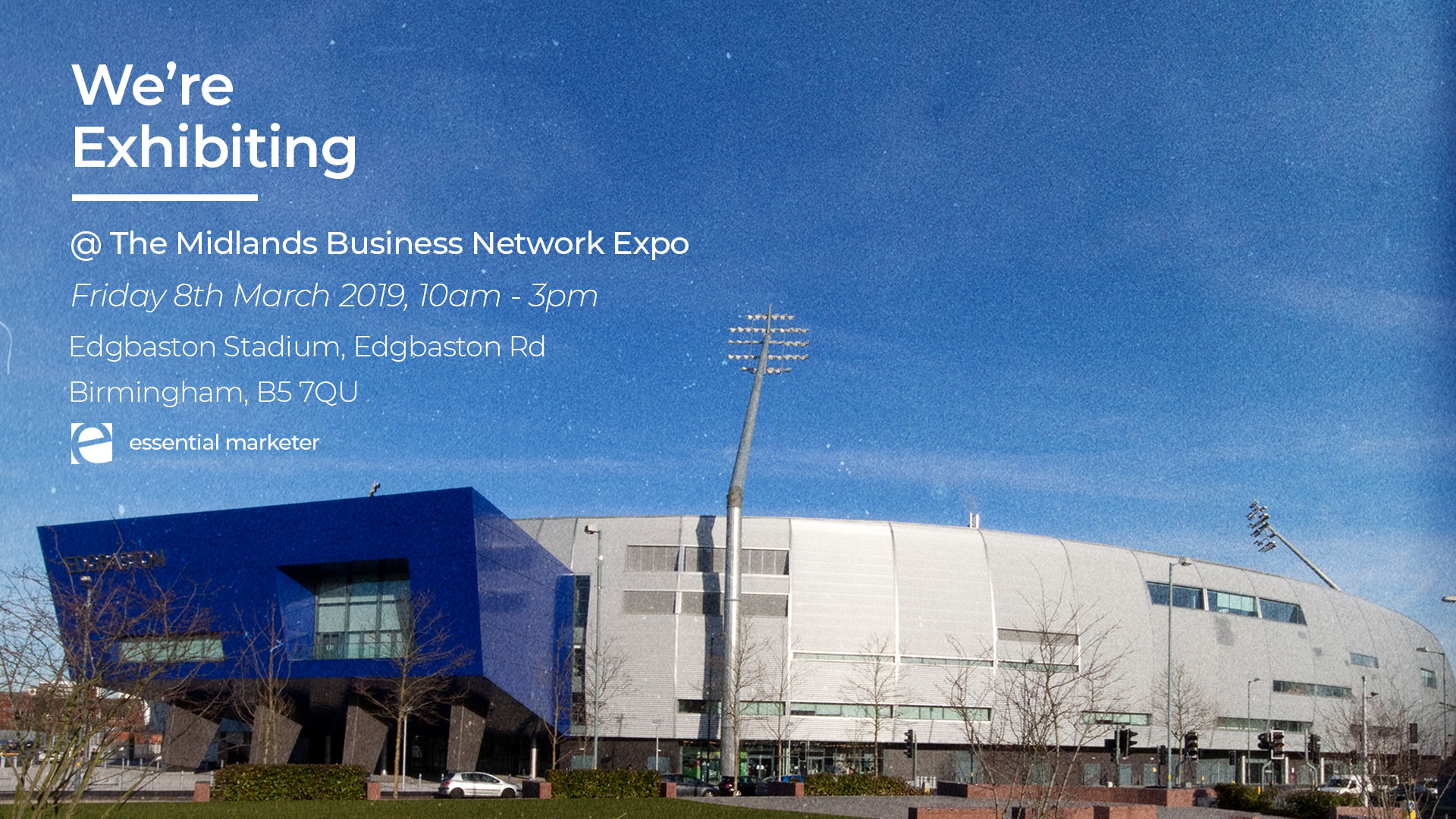 info@essentialmarketer.com

0121 667 8785

137 Golden Cross Lane,
Catshill, Bromsgrove,
B61 0LA