8th October, 2015
Looking for a way to demystify SEO
Essential Marketer is delighted with the latest addition to its client portfolio – Interstate Hotels and Resorts in the UK; part of the global third party hotel management company. Interstate Hotels and Resorts in the UK has a portfolio of over 60 hotels comprising global leading brands including Hilton Worldwide, InterContinental Hotel Group (IHG) and Accor, along with a number of independent hotels.
In a highly competitive market the team at Interstate recognised the value our services could add to some of the hotels within their growing portfolio.
Jason Cooper, Essential Marketer's Business Development Manager adds: "From the initial approach we worked closely with the Interstate team to fully understand their business needs.
"They were impressed and engaged from the start with both the approach we take and the depths of our client reporting tool which tells clients much more than just their ranking positions."
Since starting work on the portfolio our team has made significant improvements through structured campaigns including content strategy and implementation, on-page enhancements, link analysis and link building. As well as this, since starting work we have built a new site for one of the hotels in Interstate's vast portfolio to help it rank more effectively in Google by complementing the wider brand website. We have worked closely with the client to adhere to the brand guidelines and have built a site that's responsive with a review widget and availability and booking queries that links to the main brand booking engine.
Caroline Michel for Interstate UK, adds: "In choosing Essential Marketer we know that we've got an experienced and well established agency that will meet our needs head on to support us as we continue to grow. We were looking for a way to demystify SEO and for more transparency in reporting. This was exactly what we got from Essential and we look forward to its continued success."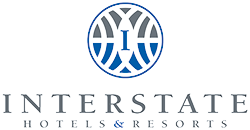 info@essentialmarketer.com

0121 667 8785

137 Golden Cross Lane,
Catshill, Bromsgrove,
B61 0LA