30th May, 2013
Finding the best SEO tools can be a real struggle, especially if you don't have the budget to blow on all these premium tools and licenses. So what can you do? Well, I am about to give you a bit of SEO gold and some key tools that don't cost the earth but can give you a great advantage against your competitors. I am here to show you the best free SEO software out there, so sit back and get some tabs open so you can download them as we go!
 SEOBook
Let's start with the web browser tool bar called SEOBook. This is a great little tool that sits within the menu of the web browser. It has a wide range of different functions and buttons to get some great info from. If you want to get the page rank of the website you are visiting, and individual web page, it displays that immediately. It also has a little information button that shows you the amount of pages in Google's index, when it was last cached and how many links and domains point to it. You can even export all of this data into an Excel document with the click of a button. I don't do anything without this tool bar anymore; it quickly shows me the header tags on the page by clicking the X-ray button and I can skip straight through to the source code of the site as well. For me, this tool bar is a must for any SEO consultant and to top it off it links through to two other free software tools for SEO (Majestic SEO and SEM Rush), both of which I will tell you about further.
Screaming Frog
A tool that simulates the crawling of a search engine bot. I love this tool because it quickly shows me how Google might act towards the site when it comes to crawl it, along with a host of other awesome features. I can easily scroll through the tabs and look at the Page titles, Meta tags, header tags and alt text and see what is duplicated, missing, too long and too short. It has loads and loads to digest from, things like the redirects within a site and how many 404 or 500 errors the site has. For free software it is fantastic, but bear in mind it will only allow you to crawl 500 pages, then you'll need a license to do more. But 500 is a decent amount for you to see the value of this tool.
Google Webmasters
This is without a doubt a must for any website owner that concentrates on their Google rankings. Webmasters is again free to verify on the site and is actually a great way to bridge the gap between you and Google. With tons and tons of information, and some statistics on there that even confuse me, you can spend hours understanding the pages Google is indexing. Seeing the amount of impressions you begin to get in Google before and during an SEO campaign is some powerful information, I'm sure you will agree.
Another great aspect to this tool is the notifications it gives you. For example, if Google came to crawl the site and found an error in your Robots.txt file it would not crawl the site and notify you of this error. Once you have either checked or solved it you can then re-submit a request for Google to crawl the site again, stating the error is fixed. One big benefit to this is if you are doing SEO currently and are unsure of what sort of links you are getting or you are concerned Google may deem them unnatural and spammy, it will let you know. Webmasters will notify you about large amounts of unnatural links stating you are breaching Google's site regulations. So I would recommend this tool to anyone and everyone that has site it can invaluable.
SEO Moz
Sometimes you need a good SEO tool that will allow you to actively manage and monitor campaigns that you might be running in-house or outsourcing. If you do, SEO Moz is a very useful platform but you need to get what they a call an invitation only free trial. In other words, you can't just download, plug-in and play. But the part I wanted to show you is the resources it has to offer. Including, a fantastic amount of information and blog sections that can answers questions, give you tips, help you understand SEO and much more. If you want a trial you'll need to go on the waiting list but you can still take advantage of all the resources they have available.
Google Adwords Keyword Tool
Those of you that want to look at starting an SEO campaign often fall at the first hurdle: the keywords. Well, Google don't really advertise this tool as an SEO tool but it is and it's very powerful. You can sign up for a free account and get started straight away with some keyword research. All you need to do is start typing some keyword ideas you think people will search for in Google. When you start doing it you'll begin to get the idea of what works and what doesn't and to give you a helping hand Google also gives you some ideas from the things you have been searching for. Along with this valuable info, it gives you the local monthly searches, the CPC (cost per click for adwords), Competition level and broad and exact searches as well. So you can quickly start to get an idea of what great keywords your site can start to rank for.
The biggest benefit to this tool is you can do some of the keyword research yourself. An SEO company has the expertise to help you further but at least you start them off on the right foot and can save a great deal of time.
Use Them!
SEO Software is definitely not something to be ignored and without it I wouldn't be as successful as I am and neither would Essential Marketer. But we are transparent; we don't cloud SEO and make it appear like you need to know what SEO is in any great depth of technical knowledge. We just help you and guide you and show you that the free software out there will give you some great guidance in themselves.
Thanks for reading!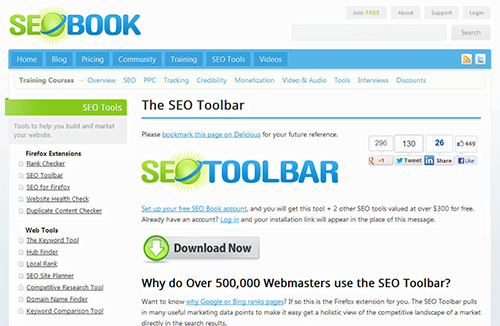 info@essentialmarketer.com

0121 667 8785

137 Golden Cross Lane,
Catshill, Bromsgrove,
B61 0LA