13th May, 2013
So what are the signs of great Adwords PPC Management?
Deciding to embark on an Adwords campaign can be very worrying at first when you are not assured of the end results, so putting your faith into an Adwords PPC management company that you can trust is very important.  There are many points that you will need to consider when deciding on the best Pay Per Click (PPC) company to manage your account. The aim of this article is to give you a footing into the sorts of things that you need to look for when deciding on the best Adwords management company to handle your campaign.
Dedicated Account Manager
Having a dedicated account manager to look after your Adwords account is a must.  This will ensure that you have constant contact with one person and you can talk and relate to the same person throughout the duration of your campaign. Having a dedicated account manager will also provide you with continuity of communication and any questions that you may have can be resolved by this one person. A great deal of businesses will prefer to have that one individual in which they are in constant contact with as opposed to several individuals all contributing and liaising with you. Also from an Adword management internal point of view, it is easier to keep track of a business' account if one person is responsible for this.
How Effective Is Their Bid Management?
Bid management is a very important and essential task when it comes to PPC management.  The question to ask here is "how effective is your Adword Management company in managing your bids?"  Every PPC management company should be aware of the range of features for managing bids effectively, although there is a difference between manual bid management and automated bid management and you need to be sure that you understand the methodology behind your PPC company's bidding process. There are a range of solutions when it comes to bid management and you need to ensure that your Adwords managers are effective in this fundamental process of PPC advertising.
Transparency
Being open and honest when it comes to managing an Adwords campaign is crucial.  SEO Birmigham prides itself in showing clients exactly what we are doing for clients on a monthly basis and the logic behind processes and systems. Running an Adwords campaign must have these same qualities.  When looking for a great Adwords management company you need to think about your trust in a company and answer questions such as: are they going to provide you with the best solution to your PPC needs?  Do you trust the principles that they use?  Do they sound confident in delievering you the best service? These are all fantastic questions that you need to ask when deciding on an Adwords management company.  Data handling is also very important.  You might want to think about asking them their policies on data management.  Regular updates are also very important so you might want to look into the types of reporting tools you would be getting and whether reports would come to you on a regular basis. A key ingredient when it comes to transparency is ensuring that the business you are going to be working with believes strongly in communication and keeps you in the loop 100% of the time.
Experience
Experience is a given when it comes to great Adwords management.  You need to ensure you are getting the right people for the job, you need a competent individual who has had previous experience in Adwords and knows the ins and outs of what makes a good campaign. Management software is also an important part of what makes a good campaign; our fantastic client portals give clients the insight into what we do, how we track what is working well for them and if we have anything that may be of benefit. Much experience in PPC management will also mean that you get a company who communicates results well, lets you know exactly what is working well and things that you might need to improve.
Actual Revenue From PPC Adds
Calculating your revenue from PPC adds is extremely important and is one of the biggest calculations you will need to justify an Adwords campaign. You must ensure that you work with a company that tracks your revenue per conversion, it may be the case that you are missing out on important information, but you cannot just assume that your Adwords conversions will look like your average order value as the rest of your marketing efforts may be in vain.
Ecommerce Experience
Ensuring that your PPC management consultant has a range of experience putting together ads across a range of website platforms is something that you may wish to consider when sourcing great Adwords management. A great deal of consumers are flocking to the internet more and more to buy products and services, although searching for information accounts for most of internet usage, you need to ensure that your Adwords campaign is geared up so you are targeting the right audience for your ecommerce website. This is also true of many other website types but the whole point in an ecommerce site is to sell products, so writing your ads to engage potential customers is very important.  Adwords management on an ecommerce site can be more successful than trying to promote your brand through the organic listings, generally Google will place more relevance on informative informational sites than it will with a site that talks about how great their products are.  You will always be playing catch up with Google trying to organically promote an ecommerce website, however there are exceptions to this but my experience has drawn me to this conclusion.
Campaign Structure
Like with anything, having a good campaign structure is absolutely vital to advertising success.  Ensuring that your Adwords management company has a structure to your campaign means that you rest in assurance that there are clear set out systems and your campaign is being looked after to the best of the company's ability. Having a clear set out plan for your Adwords campaign is very important and agreeing goals and initial expectations from the outset will lead to the most success. Keyword selection, ad groups and campaigns all come into this initial planning so ensure you ask the company what their policy is on this.
Budgeting
One of the ways of being able to tell a great Adwords PPC company can be from budgeting.  As a business you will need to ensure that your Adwords management company is doing their absolute best in defining budgets and sticking to limits, whatever your budget is, you need to ensure that your adverts are being shown at the right time of day, to the right audience and at the right price. Although this is fairly straightforward you would be surprised at the number of PPC management companies who do not take advantage of effective budgeting. Something else to keep an eye open for is how much of your daily budget they are actually spending and if you have any remaining budget.
Taking Advantages Of New Opportunities
We all like successful campaigns and having a dedicated account manager sourcing new opportunites for you on a regular basis is encouraging. It might be that you find a keyword that you would like to promote through PPC and your account manager is able to look to see if you could go after this and explain the possible positive or negative effects from this. Automatically being in this industry I would expect a good Adwords management company to be actively ringing you to inform you of new potential opportunities.
Understanding Your Business
Having a dedicated Adwords management company to understand your business is crucial in overall success.  You need to ensure that both of you have the same thoughts on the best way to promote your business. I work with a great deal of clients who complain of previous suppliers not understanding them or their business goals and one of the first conversations you should have with a business owner when it comes to PPC is: "What is your business and where do you want to be in 3, 6, 9 months time?" You can then rest in the knowledge that your Adwords management company has your online business interests at heart.
Summary
Above I have identified the different elements that make a great Adwords mangement company.  You will be pleased to know that as a business we follow these guidelines and many more when it comes to promoting your business online. Get in touch for more information on any of the above points or follow us on Facebook and Twitter for regular updates.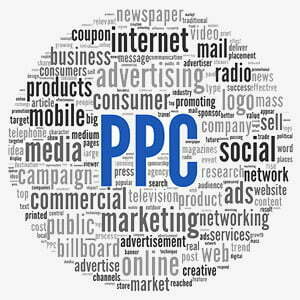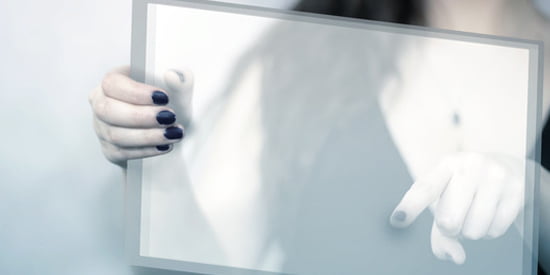 info@essentialmarketer.com

0121 667 8785

137 Golden Cross Lane,
Catshill, Bromsgrove,
B61 0LA